Think your one vote can't make a difference? Think again!  Many elections are won by fewer votes than you might imagine – even by as little as one vote.  Here are some recent federal, state and local elections that were decided by a thin margin of votes. Your vote can change the course of history!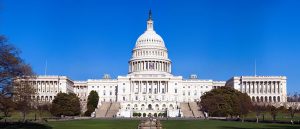 United States Presidential Elections
2000 Presidential Election (Bush vs Gore)
The closest Presidential election in US history, the race between George Bush and Al Gore came down to the votes in juust one state: Florida.  As of election night, the race was officially undecided and it was unclear for some time afterwards who won. After a historic recount of the Florida vote and a Supreme Court decision, George W Bush was declared the winner with just 271 electoral votes – one more than the minimum needed to win. The race was decided by a margin of just 537 votes!
2016 Presidential Election (Trump vs Clinton)
While not nearly as close as the 2000 election, this race was still decided by a relatively small margin in 3 key states: Wisconsin (27,257 votes), Michigan (11,837 votes) and Pennsylvania (68,236 votes), or a total of just 107.000 votes.
That may sound like a relatively large number, but you could fit that many people in a good-sized football stadium, like Michigan's Big House:
Meanwhle, 46.9% of all registered voters – 108,600,056 people – did NOT vote in that election! Had even 10% of those non-voters voted, it could have changed the results dramatically!
1884 Presidential Election (Cleveland vs Blaine)

Further back in history, another close election was in 1884, when Grover Cleveland edged out James G Blaine in the state of New York by just 1,107 votes, getting the state's 36 electoral votes to win the election.
United States House of Representatives / Senate Races
2006 US House of Representatives, Connecticut's 2nd district (Courtney vs Simmons) – Won by 83 votes, the closest House race of 2006.
2008 Minnesota US Senate (Franken vs Coleman) – Franken won by only 312 votes after recounts, in a hotly-contested election.
1998 Nevada US Senate (Reid vs Ensign) – Won by 412 votes
2000 Washington US Senate (Cantwell vs Gorton) – Cantwell won by a margin of just 2,224 votes out of a total of 2,461,379 .
2016 United States House of Representatives, 2016, Arizona Republican Primary – Decided by 26 votes!
Presidential Primaries
2012 Iowa Republican Caucus (Romney vs Santorum) – Santorum won by 34 votes in the closest Republican primary election in US history.
State & Local Elections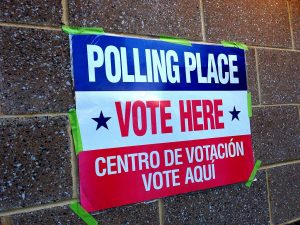 Elections are frequently won by even smaller at the state and municipal level, where there are fewer voters to begin with.
2017 Virginia House of Delegates (Simonds vs Yancey) –  Initially thought to have been won by 1 vote, a recount showed the race to be a tie. It was decided by a random draw.
1994 Wyoming House of Representatives  (Luthi vs Call) –  Another tied race, with each candidate getting 1941 votes, this was also decided by a random draw. Luthi won – he was in office until 2007 and served as Speaker of the House.
2014 – North Carolina District Court, 5th District – Won by 5 votes.
2002 – Republican Primary, Washington House of Representatives, 26th District – Lost by just one vote. As luck would have it, the loser's friend accidently left his ballot on a table and forgot to send it in!f
1996 Vermont Senate, Rutland County – Decided by 2 votes.
2002 Connecticut House of Representatives, 65th District (Ruwet vs Kovaleski) – Won by 1 vote!
1998 New Hampshire State Senate, District 16 – Won by 5 votes.
2013 Virginia Attorney General (Herring vs Obershain) – This race was decided by 907 votes – a 0.01% margin of total votes.
2012 New Mexico House of Representatives. District 37 – Won by 8 votes following a recount.
2004 Washington Gubenatorial (Gregoire vs Rossi) – Won by 133 votes, following two recounts.
2016 NY State Senate, 8th District – Decided by 33 votes.
2013 NJ General Assembly, District 2 – Won by 40 votes.
2016 New Mexico House of Representatives, 29th District – Dave Adkins beat challenger Ronnie Martinez bu just 2 votes.
2005 Virginia Attorney General – Bob McDonnell won this statewide race by a narrow margin of 323 votes following a recount.