How to Register or Check your Voter Registration Status: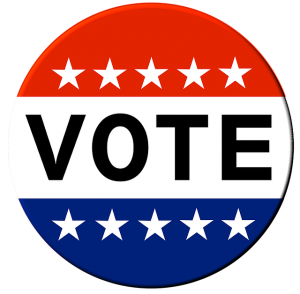 To register to vote, contact your local election office or fill out a voter registration form or absentee ballot request here.
Register and request forms early! Check on your state's election / registration deadlines.
Already registered?
Contact your local election officials for information on checking your voter registration status.
It's important to check your voter registration status, especially if you:
Don't vote regularly
Haven't voted recently
Have changed your name or address since the last time you voted
Just want to be certain that everything's good to go on election day!
Even if it was fine last time you voted, some states purge inactive voters, sometimes data errors get into the system. Don't take chances – if you want your vote to count, check!
---
How to Vote – Your Voting Options: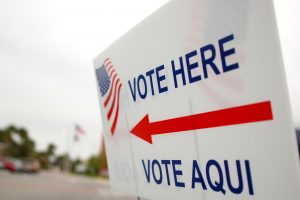 There are several options for voting in United States elections –
Vote in Person
Vote at your designated polling place, on election day.  Prior to election day you should:
Register to vote (if you haven't already!)
Check with your local election officials to make sure you are registered to vote – especially if you haven't voted regularly or recently. Some states remove inactive voters from the lists.

While checking on your registration status, make sure your name and address are up-to-date and correct. If this important data is incorrect, it may prevent you from voting!
Know where your polling place is and how to get there.
Make sure you know your state voting requirements – what if anything you need to bring with you in order to vote.
Need voter ID? VoteRiders and SpreadTheVote are national nonpartisan, nonprofit organizations that provides assistance and information to ensure voters have the ID they need to vote in their state. Contact them, or learn more about your state's requirements here.
You can also find out what ID you need by visiting your state's board of elections site.
Vote by Mail
Can't get to the polls? In some cases you can also vote by mail! There are deadlines for requesting and submitting mail-in ballots, which vary depending on your location. Check with your local election officials  or visit your state's voter information site well in advance for details.
Absentee voting
If you are member of the armed services, a family member, or a US citizen living abroad, you can request an absentee ballot.  To do this, you will need to submit a Federal Post Card Application as early as possible – there are deadlines for absentee ballot requests and submission.  See the Federal Voting Assistance Program for more information.
Student voting
Students can generally either vote in person using the address of where they're living to attend school, or their parents' address via absentee ballot. You must be registered to vote at the address you will be using. See your state's voter information site for details.
Early voting in person
Some locations may allow early voting prior to election day. This makes it easier to vote if you will be working or have other committments on election day by allowing you to vote at an earlier date and time better suited to your schedule.  Some early voting offers a choice of polling locations. Contact your state / county elections office to learn if this is an option where you live.
---
Getting to the Polls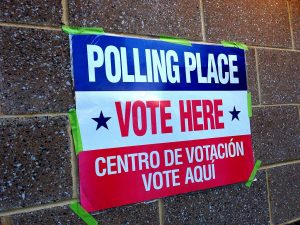 If you plan to vote in person, you will need a way to get to the polls. This is easiest if you have your own transportation or can use mass transit. Here are some other reduced rate and free transportation options:
LYFT – For election day 2018, Lyft is offering reduced rate promo codes to all voters and free transportation needy voters through their non-profit, non-partisan partners.  Learn more
Drive the Vote – connects voters with volunteer drivers in their area.
Carpool 2 Vote – Download this free app for IOS / Android  which connects volunteer drivers with voters needing rides.
More Information:
Each state maintains a Board of Elections and/or Voter Information site with information about voting options, registration, forms, voter ID requirements, deadlines, polling locations, candidate information, sample ballots, and a wealth of other valuable information. Voter Information by State has a list of these sites with quick-links to some of the most requested information.
The Elections and voter information is often on the website for your state's Secretary of State.
Some third-party sites with additional resources and important voter information include: