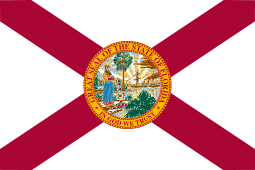 Heads up Florida voters! Are you planning to vote by mail? It seems Florida's vote by mail system has some serious issues.
According to the Miami Herald, a study of the last 2 presidential elections found that mail-in ballots were 10 times more likely to be rejected than ballots cast by early voting or voting in person on election day. Rejection rates vary throughout the state, but overall, approximately 1 in 100 mail-in ballots are rejected and not counted.
This potentially affects tens of thousands of voters!
We strongly suggest you use early voting or vote in person on election day instead, if you can.
Tips for voting by mail in Florida
If you still prefer or need to vote by mail, here are some tips to make sure your ballot is accepted and counted:
Mail early – Don't wait until the last minute. If there are problems, you will have time to resolve them.
Follow instructions carefully – not following instructions can get your ballot rejected
Make sure you SIGN your ballot when you return it. Your signature must match the signature on file with your registration.
After submitting, keep an eye out for any notifications you may receive from election supervisors
To ensure your ballot was received and that there were no problems, track the status of your ballot through the Florida Voter Information Lookup.
If you forget to sign your ballot or your signature doesn't match, you will need to submit a "Ballot Cure" Affidavit form, along with a copy of your voter identification.
The deadline for submitting this form is 5PM on the day before the election.
If you requested a Florida mail-in ballot but decide to vote in person instead
If you already ordered a mail-in ballot and decide you'd rather vote in person instead, bring the ballot with you when you go to vote. This proves to the elections supervisor that you did not already send in the mail-in ballot.
If you leave the ballot home, you will still be allowed to vote, BUT they will need to verify that they did not receive a mail-in ballot from you (since you are not allowed to vote twice.) You may have to cast a provisional ballot – a ballot which is not counted until certain information is verified.  Generally, this is OK, but mistakes happen – best to avoid this by bringing the ballot with you.